Description
Start 9 am – 5 pm
Hosted at Honey Brothers, Unit 1, Axis 31, Oakfield Road, Three Legged Cross, Wimborne BH21 6FE
Please add to your order notes the names of the attendees.
Lunch and refreshments provided.
Honey Brothers have teamed up with MediArb to deliver a 1-day level 3 Emergency First Aid + Forestry course with an integrated ARB specific first aid module.
With a background in the arborist industry, MediArb are one of the most highly respected names in the business. These courses aren't just sitting round looking at slideshows, they're practical, hands-on, and highly engaging. You'll learn first-hand how to apply the skills and equipment needed to take control of a first aid situation, and potentially save a life.
Upon successful completion, students will be awarded an industry-recognized qualification, which is often a requirement to work for some arb companies.
So whether you're just starting out in the industry, or topping up pre-existing quals, you'll find this course valuable and thought-provoking.
Hosted at our new warehouse facility just round the corner from our Honey Brothers store, with lunch provided.
If you have any queries about the course, or would like to discuss booking in a large group, please drop an email to [email protected].
HSE now advises that personal first aid kits should now contain one or more haemostatic dressings and a tourniquet, rather than as previously advised a large wound dressing, for situations where control of a significant haemorrhage is required.
In conjunction with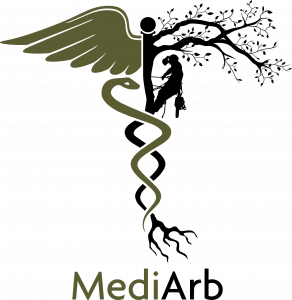 The guidance now states:
You should carry a personal first aid kit on you while at work. Make sure you have received suitable training on using its contents. It should contain at least one or more haemostatic dressings and tourniquet.