Our workshop team at Honey Brothers are here to help you keep your machinery in good working order.
Whether that be repairs or annual servicing, our experts are on hand to help.
Our technicians are Stihl Approved so you know your machinery is in good hands.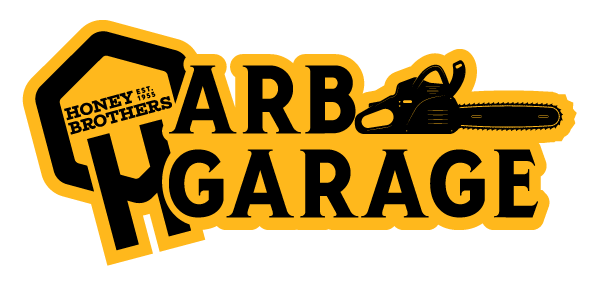 ---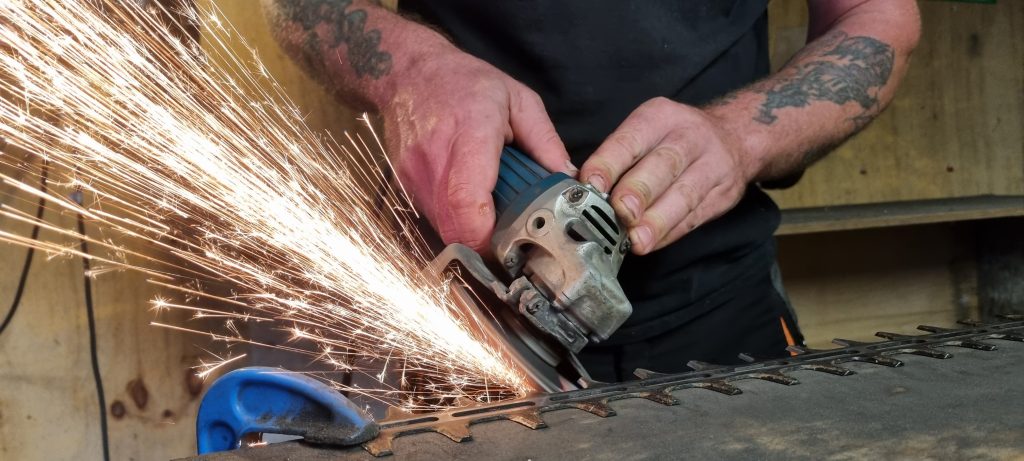 Sharpen Up!
We offer sharpening on all sorts of machines including hedge trimmers, so if you find your struggling to cut, trim or prune then your machine might be due a sharpen.
Change your Chain!
Finding your chainsaw isn't easily cutting through the wood?
Lots of excess wood chips flying when you are cutting?
Or maybe your chain has broken and come apart?
It might be time to change up your chain!
We can cut custom size chains to fit your machines correctly.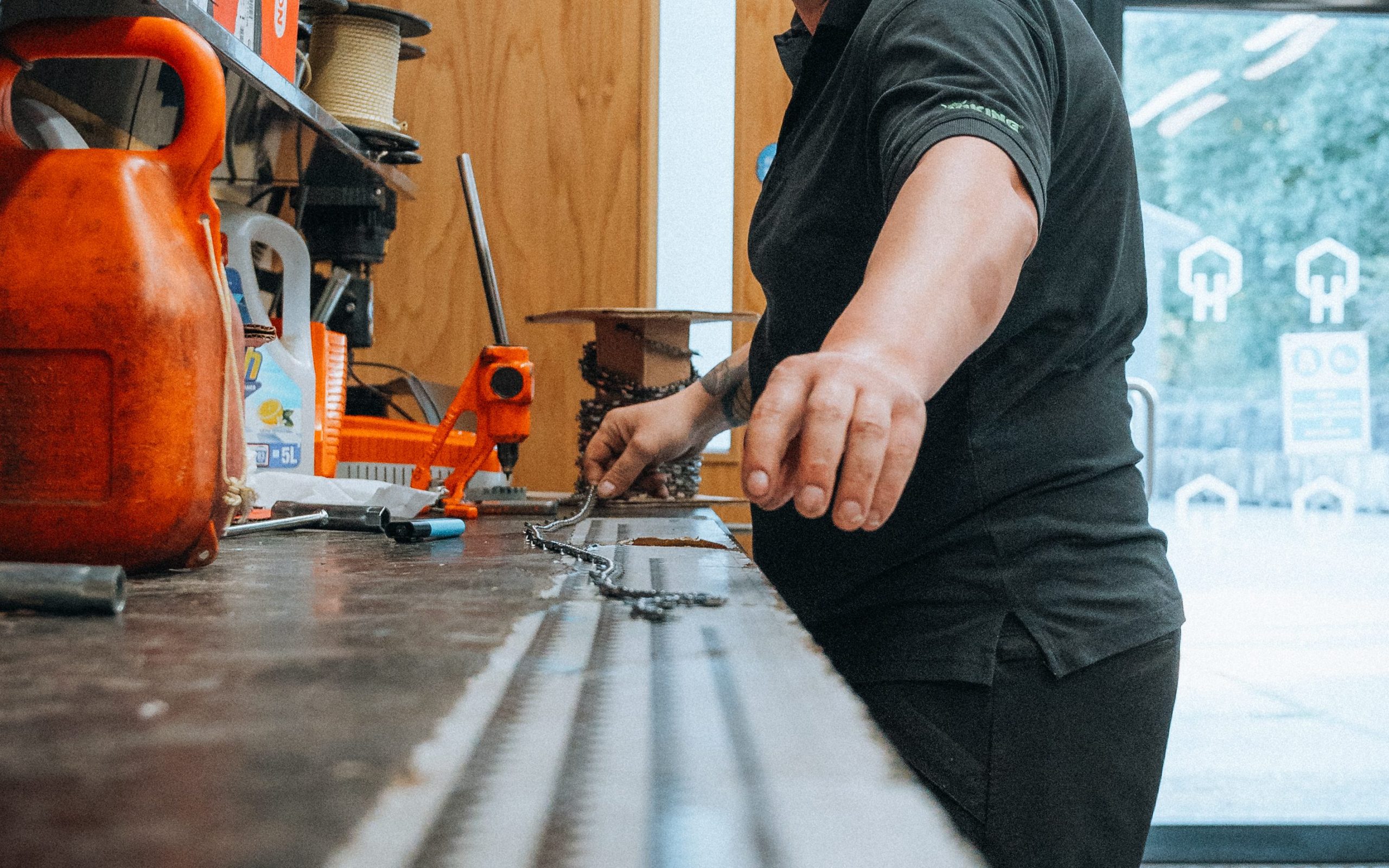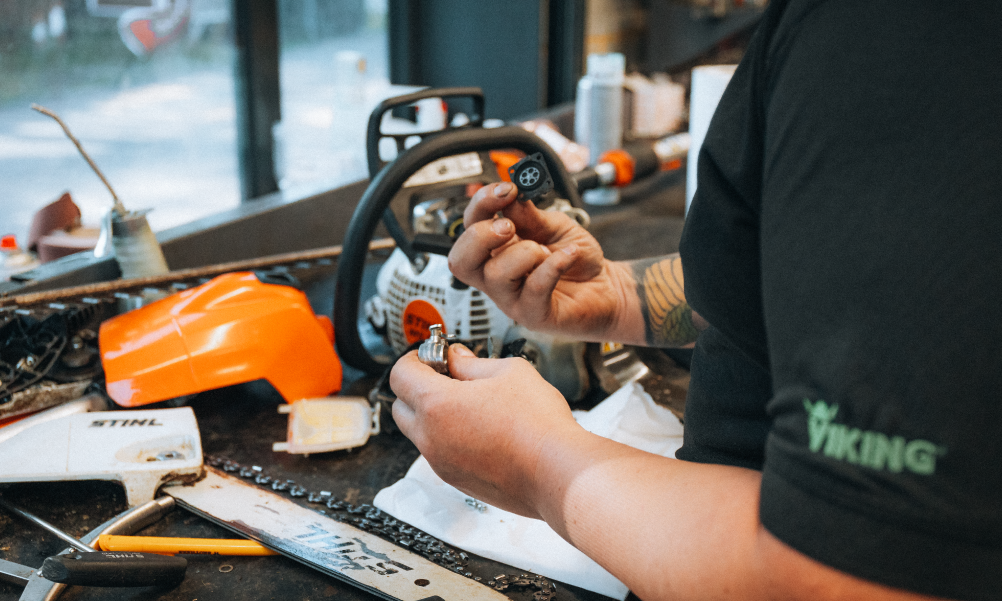 Service or Repairs
We can service and repair Stihl, Husqvarna and Echo machinery to make sure your machines are on top form when you need them most.
Our parts are sourced directly from the manufacturer so when a repair is carried out it is to OEM specification.
After spare parts or just a bit of advice, don't hesitate to give us a call as our workshop team have a wealth of knowledge.
Meet Simon, our Auto Mower specialist. He can assist, install and give advice on all things Auto Mower.
Fancy a lawn mower that does it all for you, call us and we can advice on an Auto Mower that will fit your garden style, size and needs.