A review from the Honey Collective's Ben Connon – @conan_tree
We gave Ben the most powerful cordless top handle battery chainsaw to date from Stihl.
The saw is made for removing pieces of trunk, crown correction and removing dead wood. Let's see what Ben thinks of it!
So Stihl's MSA 220 range T & TO?
I've been waiting a while to give their first top handle take down chainsaw a good rip through some timber and to be honest a little bit sceptical? Is this a new era for the modern arborist? Would it actually catch on? Are they going to perform? Am I going to get a shock in the rain?
With the world experiencing crazy weather conditions from major heatwaves to mega downpours, using electric instead of fuels has got to be a better option, especially on the body if anything. As arborists we've got a responsibility to reduce noise and air pollution where we can, when we specifically have an industry that creates a lot and this is one option in the greater scheme of things.
So I've had the Stihl T not to be mixed up with the TC-O ( TC-O has the oil light which indicates the oil is low) and from first impressions it looked slightly futuristic with its slick smooth casing, no starter cord or vents on the side. The unfamiliar sound as I started it seemed weird but didn't take long to get used to. People had mentioned its weight but honestly I didn't notice. I've been running the AP 300s battery in this saw with a 12inch bar, one 300s seems to get a medium size tree delimbed and down to a stem, it will deadwood all day but pollards will eat batteries like a Labrador with snacks!
The control panel is clear and easy to understand and is on a timer system, so it shuts itself down, in case the chain brake hasn't been applied. Pull the chain brake back, press the power button and your good to go. The battery simply slides in with two clicks which locates it safely in the back of the saw. This comes with its own battery indicator on it, making it a quick glance and you know if you can finish the cut or not. There's a lanyard loop at the rear of the saw. Plus all the safety features of a standard saw.
I believe Stihl say to every month clean out the air filter located at the base of where the housing is for the battery, simple undo 4 screws and it's just like Lego, detach the parts, pull out the air filter blow out and put back together.
Honestly it's not comparable to a petrol but petrol engineered chainsaws have been developed over nearly a century and these new electrics have only really just started.
Stihl's ad advertisement is the most powerful electric saw on the market, and in this category, well for their first model in the range they've set the standard high for themselves, as this saw really does throw the sawdust out. Which makes the future exciting for electric saws in our industry, with all this it's quieter, better for health, easier to maintain, better for the environment and does the job well. To me this is just the beginning in Stihl's future toward electric saws in Arboricultural. Plus, as a final note, I've been in the worst rain we've seen in the Summer months in the UK, everyday, and no electric shocks happened and the saw kept working throughout, without a problem!
Make sure to visit either store for your STIHL battery powered needs.
Guildford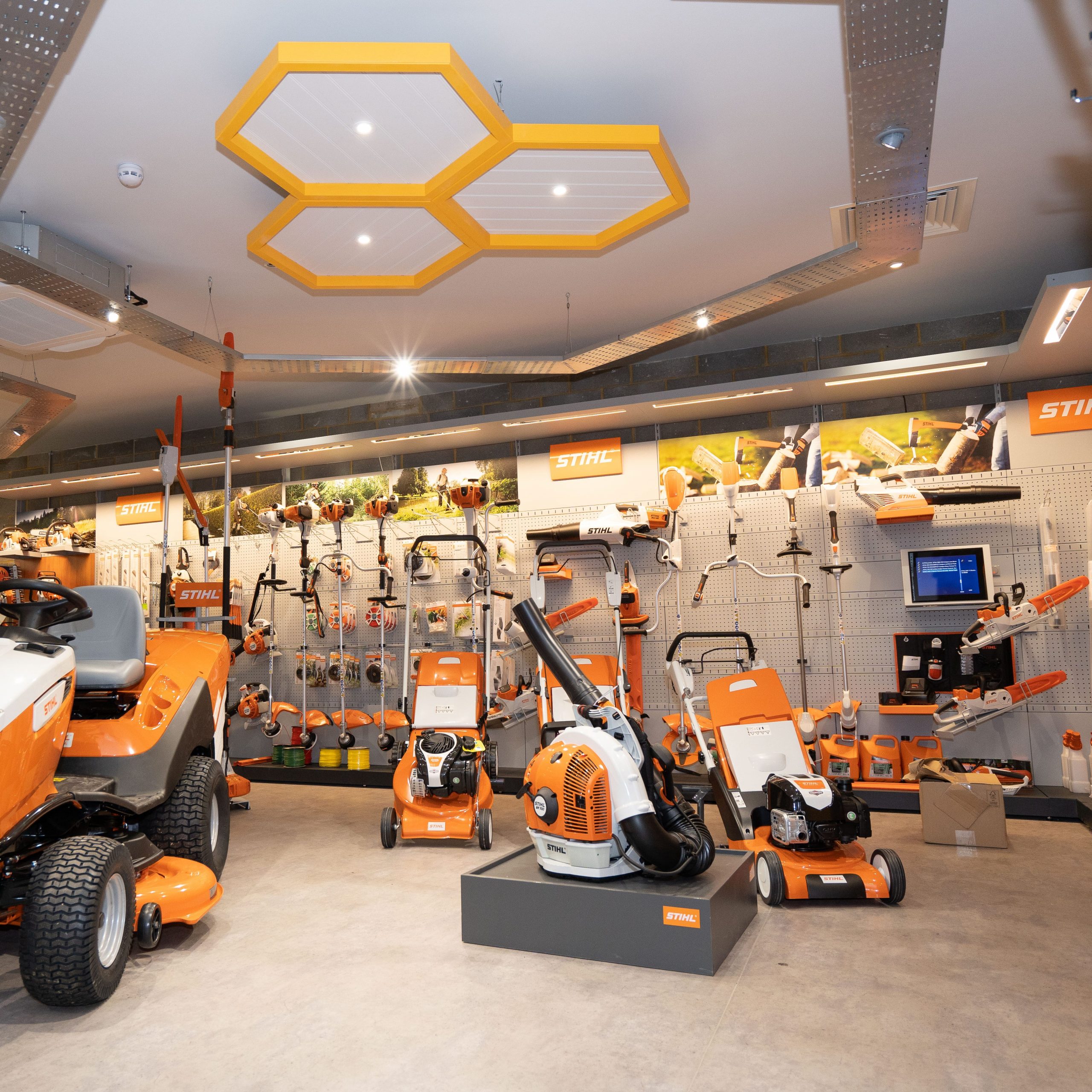 New Pond Road
Peasmarsh
Guildford
Surrey
GU31JR
New Forest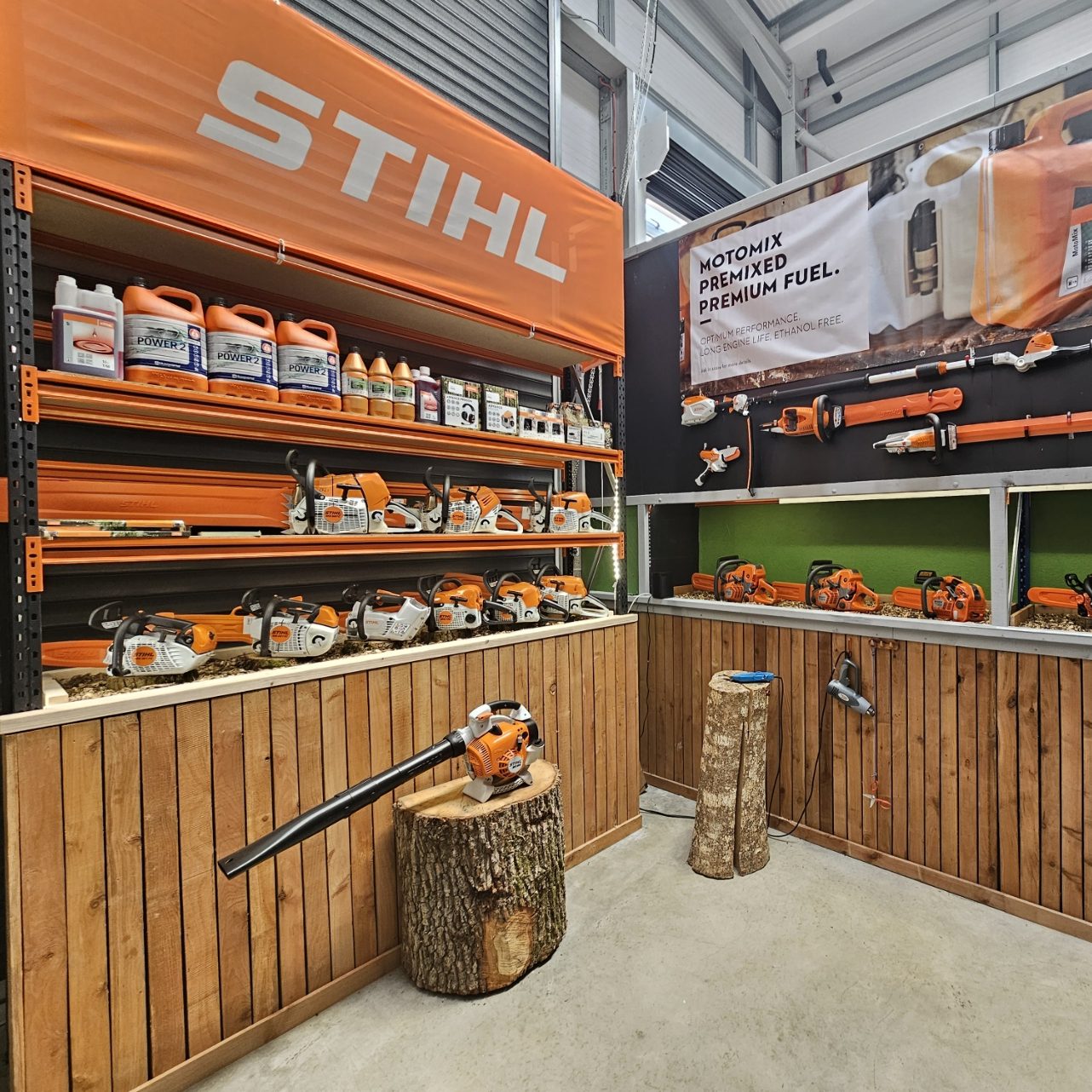 Unit 1, Axis 31
Oak Field Road
Three Legged Cross
Wimborne
BH21 6FE